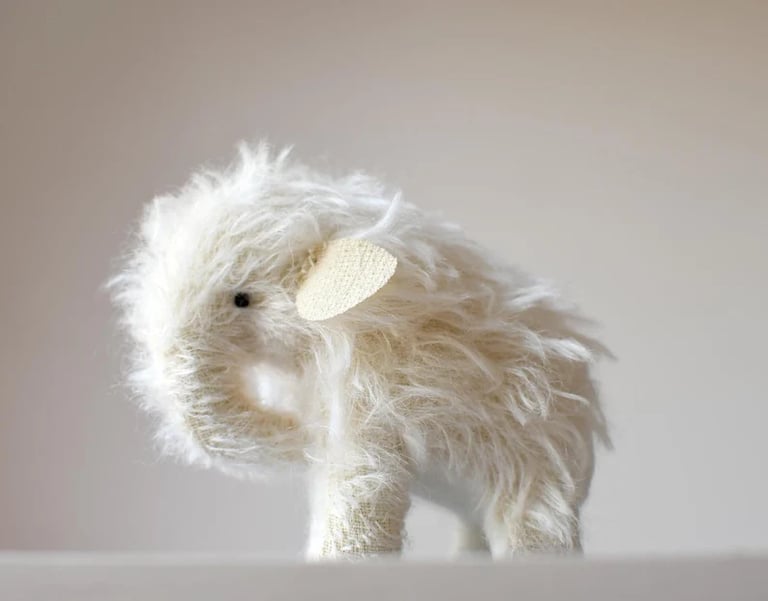 they call him the find of the century. a baby woolly mammoth buried deep in the snow. here is my own cloned version of the real thing, full of prehistoric wisdom and the secrets of the ice age.
baby mammoth is handcrafted from ivory mohair fabric and wool felt.
he measures 4 x 3 inches and is ready to ship.